A New Approach to Charitable Pet Food Giving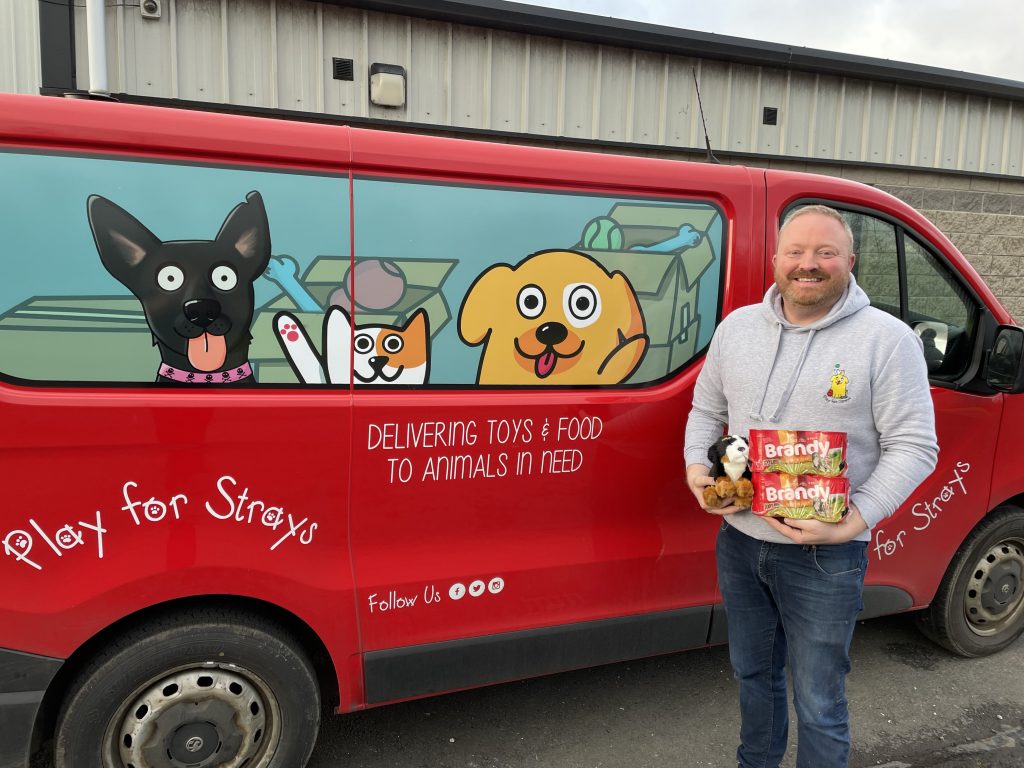 This month the team at Brandy dog food welcomed founder of Northern Ireland based charity Play for Strays, David Foster to their main distribution hub in Moygashel, Co. Tyrone.
PlayforStrays provides a service to any no-kill animal shelter, globally, by donating toys and other items as deemed necessary at the time. They also work alongside charitable groups that assist the homeless community by providing coats, harnesses, toys, and food to their beloved animals.
" We get many one off requests from charities looking for dog food or cat food.  What is different about Play for Strays is that they work closley with over 35 different charities and know who needs food when. David has a daily knowledge of what charities need.  It may be toys, it may be food but he ensures they get what they need at the right time. On this occasion we were delighted to be able to donate over 300 dog balls and some Brandy dog food."
David shared with the team the ambitions for the charity and gave an overview of how it all works.  To find out more about Play for Stays visit www.playforstrays.org.uk.