Belfast Bar The Dirty Onion, Launches Northern Ireland's First Menu for Dogs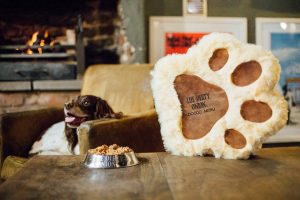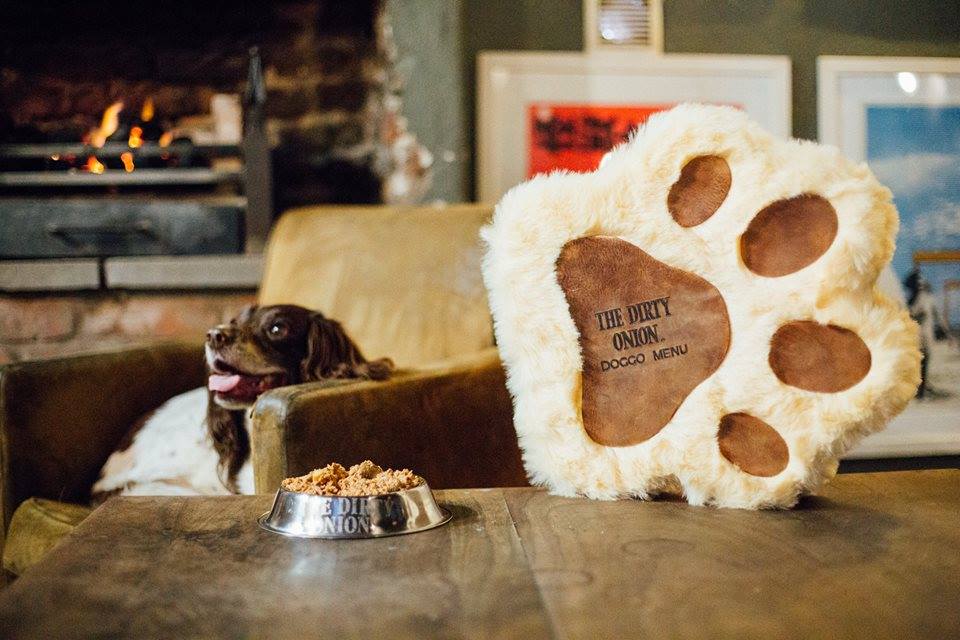 Local dog owners are in for a treat as Belfast bar, The Dirty Onion has launched a brand-new menu for its furry, four-legged customers.
Created in partnership with Naturo Pet Foods, dogs can now enjoy a nutritious meal with their owners, with dishes created using high-quality, fresh, natural ingredients, made in Northern Ireland.
The range of healthy dog foods are a delectable array of doggy favourites including: chicken and rice, salmon and potato, lamb or turkey, served alongside seasonal vegetables. No meal out would be complete without dessert, so dogs can enjoy a liver brownie or Frozzys, a frozen yogurt packed with essential vitamins, minerals and fibre.
Based in County Armagh, Naturo Pet Foods aim is to create pure and natural pet food from the family farm.  We work closely with leading nutritionists to ensure our products meet the specific nutritional needs of pets; targeting their immune and digestive systems, as well as the quality of their skin and coat.
Tim Herron, general manager at The Dirty Onion, said:
"We wanted to be able to offer dogs more than just water when they come to visit, so we are delighted to be the first to introduce Northern Ireland's first dog menu, right in the heart of Belfast city centre.  Naturo Pet Foods has been key in helping us bring this exciting new concept to Belfast, and we are delighted to have them on board."
Claire McNally, marketing manager with Naturo Pet Foods, added:
"Naturo is delighted to partner with the Dirty Onion, bringing our wonderful range of pet foods to local dogs visiting this favourite Belfast bar.  We cannot wait to see the reviews!"
Last year, The Dirty Onion became part of a select list of venues that are dog-friendly in the city centre. The bar hosts a number of hugely successful Pooch Social events throughout the year in aid of Lucy's Trust, a local charity providing a sanctuary for dogs in need.
The Cathedral Quarter bar also features as a stop on Belfast's new dog friendly pub tour, which includes a visit to The Dirty Onion to enjoy a local dog beer and food.
The Dirty Onion's dog menu starts from just £1.25 per meal and is available from Monday March 19.
For more information, visit thedirtyonion.com or follow on Twitter @TheDirtyOnion and Facebook at facebook.com/thedirtyonion.
For information on Belfast's dog friendly walking tours, visit dogfriendlywalkingtours.co.uk.