Further funding secured for automated pot filling at Mackle Pet Foods
John Mackle (Moy) Ltd is in receipt of SFA Capital and Employment support from Invest NI for Plastic Pots & Trays Expansion Project 2018.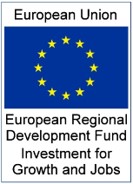 This project, which is part-financed by the European Regional Development Fund under the Investment for Growth and Jobs Programme 2014-2020, has provided investment in a third high speed, high capacity, but most importantly, fully automated, pot filling line.
The investment will allow Mackle Pet Food, manufacturers of family favourite brands such as Naturo, Brandy, Jessie and Cat Club, to meet the increased demand for their products by increasing time efficiency within the production factory, based in Co Armagh.