Mackle Petfoods shortlisted for four Awards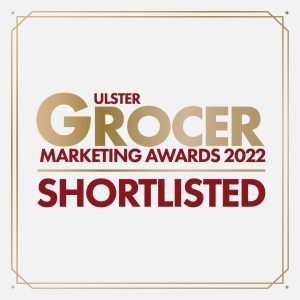 Judging is now complete for the Ulster Grocer Marketing Awards 2022, with an independent panel commending the high standard of entries across the 10 categories.
Mackle Petfoods is proud to have made it to the shortlist in four categories. They are:
Best Brand – Brandy dog food
Best Digital Campaign – Naturo E-commerce relaunch
Best Export Marketing – Naturo
Leader in Marketing – Gail Cook, Head of Marketing
Judging was held at the Culloden Estate and Spa on April 8, and this year's winners and highly commended entries will be announced during the GroceryAid Grocers' Ball at the Culloden on May 27.
The judges were John D'Arcy OBE, Riki Neill and panel chair Professor Barry Quinn, as well as sponsors of the 34th annual awards, Aqua Twist, Derry Group Ireland, Green Field Marketing Solutions, Henderson Food Machinery, Invest NI, Kestrel Foods, Mash Direct, MXB, Power NI and Northern Snack Foods.
A full list of all the shortlist entries can be found at https://www.belfasttelegraph.co.uk/business/ulstergrocer/awards/entries-shine-at-34th-annual-ulster-grocer-marketing-awards-41631321.html