Naturo is 'Top Dog' in Asda
Naturo are delighted to announce our baked treats are now stocked in 335 Asda stores across the UK for the first time.
The Naturo Treats product range, which includes liver and cranberry biscotti, lamb bones, and liver brownies, are handmade, freshly baked and contain 100% natural ingredients. Along with this launch, Asda will also be stocking a further six lines to over 387 stores UK wide. This includes Naturo's new Grain Free Trays Variety 6 pack, Grain Free Chicken & Potato with vegetables, Lamb & Rice, Senior Turkey for older dogs, and Duck & Rice varieties.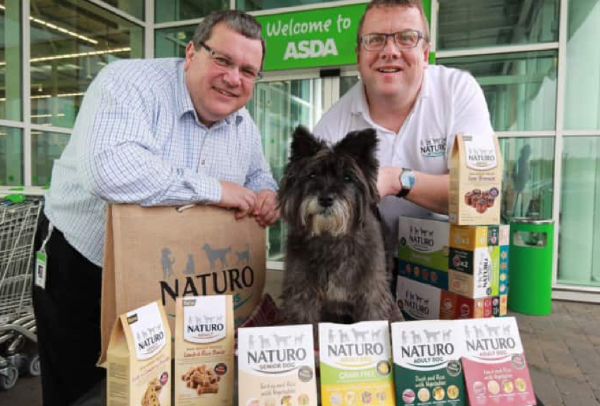 Michael McCallion, Buying Manager for Asda NI commented,
"Asda is committed to supporting local companies and showcasing the very best of Northern Irish suppliers and produce across our UK network of stores. Naturo Pet Foods is a perfect example of this and we have developed an excellent working relationship.

"Naturo Pet Food's expertise, focus on new product development – and quality and variety in terms of product offering is second to none. I know our customers will love the Naturo range – and it's excellent to be able to offer pet owners this level of choice in store."
In addition to the nine lines now available in Asda's UK stores the brand is exported to 14 countries, including Europe and the Middle East.