Introducing our seventh Cat Club finalist… Boston!
We had a chat with each of our first round finalists to hear all about their favourite furry friend, covering everything from coming home stories to adorable antics and of course Cat Club!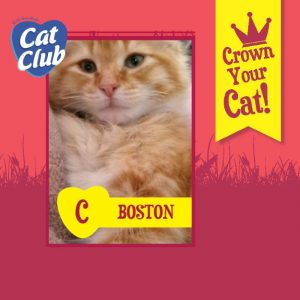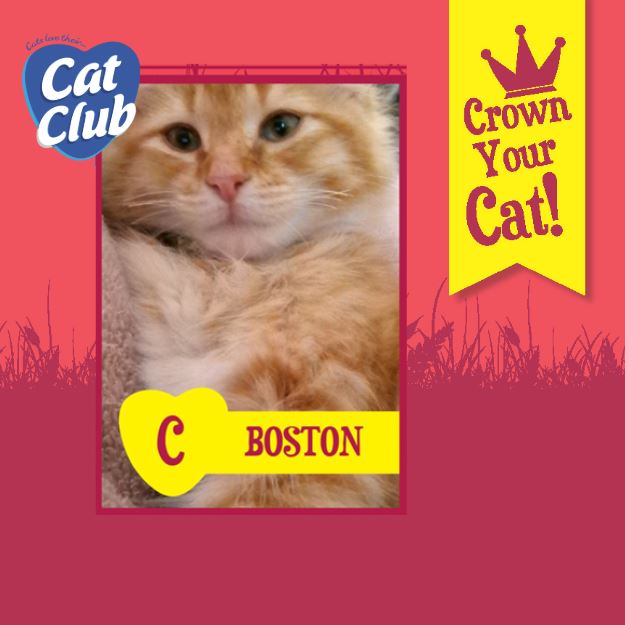 Gained Family Member status when:
Boston's family membership has never been under question, born into Ilia's family, this friendly feline has enjoyed a loving, caring home from the beginning! His mum was a rescue cat (we can just picture their conversations, telling him all about what it was like back in her day) so naturally Boston knew he was in good hands when he met Ilia.
What happened next?
A friendlier or happier cat became difficult to find in Ilia's neighbourhood as Boston grew up playing and cuddling with every four and two legged friend he could find!
A typical day includes:
Forget coffee, every cat needs their morning cat club and Boston is no different.  After his breakfast break, Boston is ready for business.
His morning ritual begins in the garden and his mission is simple, catch something, anything.  From bees to butterflies he dreams of the day the timing is just right and he can bring a new friend into his fold but unfortunately for Boston his success rate has been limited to a familiar but unwelcome group of backpackers, otherwise known as… fleas (Taylor was right Boston, you've just got to just shake them off).
Climbing trees to keep on top of the neighbourhood news is vital, is Nancy three doors down planning on providing a little afternoon snack? Or perhaps Gerry is working outside today and requires some company (by company we mean, wrapping around his legs until he realises cuddles should be given and not considered).  Boston also likes to check in with his purrfect partner in crime, his next door neighbour's feline friend, for an adventure or two.  Boston doesn't award this privilege to just anyone (the privilege being a chance to eat Boston's Cat Club!) so anyone Boston considers trustworthy is a good indication that you should too!
When the night falls and Boston is exhausted from a busy day, his best friends become the knees of every family member and the comfy couch.  Cuddles and a catch up become his evening priority, with a few runs, jumps and silly moves in front of the mirror thrown in for good measure (I mean, when you've had Cat Club for breakfast, it's difficult to ever really run out of energy).
Why should Boston be our Cat Club winner?    
Boston deserves to win because he isn't just a cat, he's like a lion – proud and free like every cat should be!
Think your feline friend has what it takes? To find out all about our competition and how you can enter, click here.